What are the best bars in Dubai?
Dubai Bars
Dubai is a city of very active nightlife. There are a lot of bars, restaurants, nightclubs and other entertainment in the city. From small bars in the hotels to lounges with a beautiful view of Dubai Marina or clubbing bars on the roofs of skyscrapers. Beach bars are especially popular among residents of the city and tourists.
Some bars offer a discount during the happy hour, which usually runs from 4 to 7 pm. You can drink a cocktail or other drink at this time with a discount of up to 50 percent.
What are the best bars in Dubai?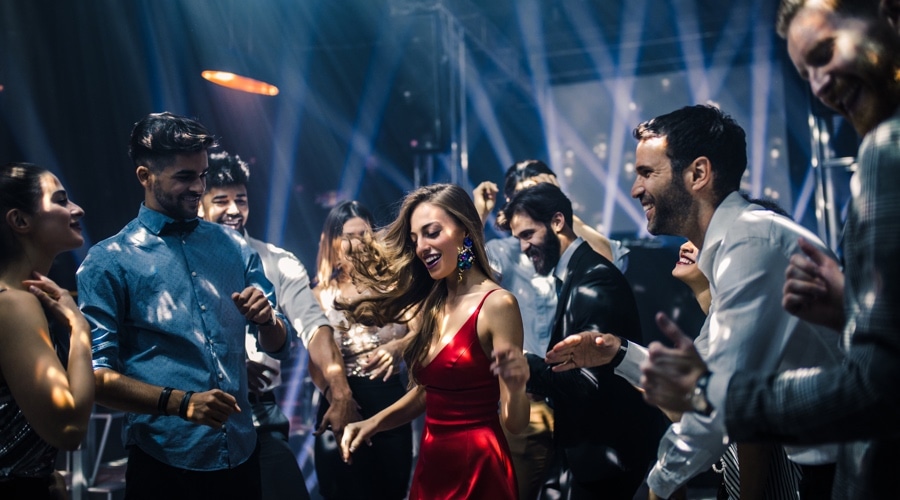 Bar 44
The bar is situated in in the Grosvenor House Tower One near the famous The Palm Jumeirah. This is a chic and stylish bar located in 44th floor of the building and offering breathtaking views over Dubai. The menu has a huge selection of different drinks, including 44 different champagnes, dozens of cocktails, whiskeys and bourbons. By the way, this is where you can order the famous 15-liter bottle of champagne, which can hold 20 standard bottles of champagne.
The interior decorations are made in retro style using calm cream and chocolate tones, leather chairs and other cozy furniture. Indeed, although cocktails may seem a bit expensive, this is one of the best places in the city to enjoy drinks and views of night Dubai.
bar44-dubai.com
Grosvenor House Dubai, Al Emreef Street,Dubai
+971 4 317 6000
The Penthouse
The name of this place speaks for itself. The 16th floor rooftop bar is located in FIVE Palm Jumeirah hotel. It is divided into two zones: a place for quiet rest and chilling and a zone for dancing and parties.
The place offers a panoramic view of Dubai Marina and Arabian Golf. At night there is a stunning view of the city and DJs play house music. For sure, The Penthouse is one of the favorite places of partygoers to drink delicious drinks, enjoy the ambiance and make beautiful photos.
fivehotelsandresorts.com
No 1 Palm Jumeirah,Dubai
+971 52 900 4868
101 Lounge Bar
This Lounge bar and restaurant of the best places for seafood lovers, situated in Dubai Marina & Palm Jumeirah. Best views of the Dubai city, delicious food, Champagne Bar and ultra-chic contemporary design they make you live the best moments!
Nice bonus: if you reserve a table at 101 Lounge Bar, you will get a boat transfer from from the Jetty lounge to dock at the same pontoon 101. It's worth it to have dinner there!
oneandonlyresorts.com
One & Only The Palm, West Crescent
+971 4 440 1030
The Scene
Situated in the 4th floor of the Pier 7, The Scene is Dubai's favorite British pub created by famous English cook and restaurateur Simon Rimmer. The place includes indoor restaurant, bar and terrace with a spectacular view of the Dubai Marina.
The restaurant serves European and British cuisine or refreshment drinks. This bar has a rather large menu of alcoholic beverages: cocktails, sparkling wine, spirits and, of course, draft beer.
The food served in this place is also one of the best in the city. You can enjoy snacks, business lunches or sophisticated gourmet dinner according to the seasonal menu. By the way, the real twist parties are also organized here. Indeed, this is a true English atmosphere. By the way, there are wine and cheese parties The Scene, during which guests dance twist and enjoy the classical british ambiance.
thescenedubai.com
4th Floor, Pier 7, Dubai Marina
+971 04 222 2328.
This Dubai version of the global brand, Zuma, has a firm fan base with the after-work throng in its native DIFC. In terms of crowd, expect slick suits and James Bond's drink of choice, designer dresses and bubbles in a classy setting. Zuma serves up some of the best Japanese food in Dubai so drinks can be followed by an amazing meal in your split-level dining area of choice. If you're sticking to the bar, there's always a great buzz with lots of movement and chatter, which means that thumping music's not big on the agenda, but you're unlikely to miss it.
www.zumarestaurant.com
Dubai International Financial Centre
+ 971 44 25 5660
40 Kong
Located on the 40th floor of Hotel H, on Sheikh Zayed Road, this trendy rooftop offers a varied cocktail menu, delicious tapas and beautiful views of the city. From 22:00, the sound goes up and the terrace to take a dance floor.
www.40kong.com
The H Hotel, Sheikh Zayed road
+971 4 355 8896
Is it allowed to drink alcohol in bars in Dubai?
Alcoholic beverages in Dubai are not prohibited as, for example, in Sharjah. As for nightlife, in almost any place you can drink a cocktail, champagne or other alcoholic drink. You can buy it in the bar, restaurant or in your hotel. For this you do not need special permission. However, the bartender may ask you for an identity card to check your age.
In Dubai, it is officially allowed to drink alcohol from 21 years. However, some clubs have restrictions on alcohol consumption for persons under 25 years.
Remember that it is strictly forbidden to be drunk in public places. If after the party the police finds you in the street while intoxicated, you will face a fine, jail and even deportation from UAE. Also there is a zero tolerance for driving a car drunk. Not even the smallest presence of alcohol in the blood is allowed.
How to dress in a bar in Dubai?
To go out in the evening in Dubai people dress according to the principle "Dress to impress". Ladies put on their most beautiful clothes and men wear the most expensive costumes. In Dubai, it is not possible to be overdressed if you are going out for a party.
In Dubai, people dress according to the principle "Dress to impress".
Short dresses, mini skirts, high heels and bright makeup are welcome. This is not officially indicated anywhere, but in fact, there is a dress code in the nightclubs and some bars. Therefore, the guard may not allow entry for those dressed in sneakers, jeans od beachwear.
Are bars open in Dubai during Ramadan?
In Dubai most of the bars and nightclubs are closed during Ramadan or open their doors just after the sunset. This period lasts 1 month from the beginning of May.
Ramadan is the most important time of the year for Muslims. During this time Muslims refrain from consuming food, drinking liquids, smoking and chewing gum in public places. You should also not listen loud music and women are advised not to wear open outfits.
However, some bars and restaurants are open during Ramadan. Most of them serve alcoholic beverages only at night or in the evening after sunset. For violation of the law, there is a fine of 2000 dirham or 2 months in prison.
Are there Ladies Nights in Dubai bars?
As well as in nightclubs, there are Ladies Nights in the bars of Dubai. On these days women do not need to pay for entry to the bar. In addition, ladies are given various discounts on the menu and other benefits.
Many beach bars or pool clubs also have days when there is no entry fee for women as well as various discounts. Barasti Aquarius offers these benefits for women every sunday, monday and tuesday. These days women can get a cocktail, 50% discount on food & beverages and free towels for the beach.
A full information about bars, clubs and restaurants that make Ladies Nights you can find on the website LadiesNightDubai.
We use cookies to offer you the best experience and ensure the security of our site. By clicking on Accept, you consent to the use of these cookies. You can change your preferences at any time. For more information, please read our
privacy policy
.