Best time to visit Dubai (weather and events)
The emirate of Dubai is part of the United Arab Emirates located on the Persian Gulf. The city of Dubai is situated next to the Arabian desert. Tourism is really important for the Dubai government because it is an huge income source. Dubai attracts tourists with it's enormous shopping centers and numerous attractions. In 2018, the city was the 7th world's most visited city.
Dubai is the most modern and cosmopolitan city in the Middle East. The city is a mix of tradition and futuristic vision. The nightlife in Dubai is vibrant. A lot of renowned artists performe in the Dubai clubs. With its warm weather, wonderful beaches and famous desert Dubai offers you a wide range of activities to choose from.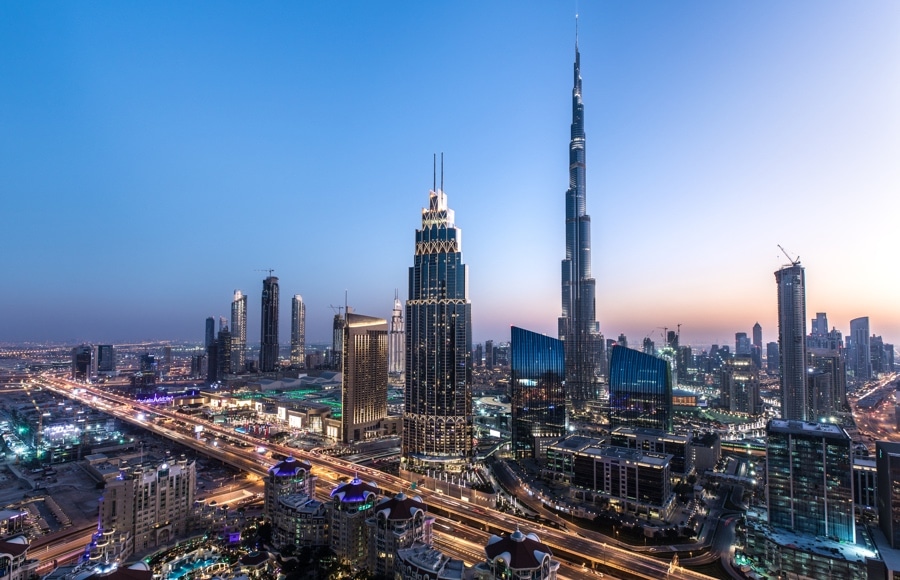 What we recommend you
If I have to recommend to you the best time to travel to Dubai I will say November. In november the weather is really great there. It feels not too warm and a lot of activities are accessible. Moreover, November is less crowded than other months of the peak tourist season like December.
Tourist season
High season
The peak tourist season begins in November and ends in April. The weather during this winter time is ideal to do a lot of activities. However, you will be facing crowed places and hotels. During the high season, average temperatures are more bearable than in the summer months. Most of the time there isa clear weather with a lot of sunshine and blue sky. The evenings are a little bit cooler but you won't see sandstorms. This time is ideal to visit the city, enjoy the beach and go on desert safari.
Shoulders season
The shoulders season lasts from May to September / October. In these months the temperature is still very warm but you can do more activities than in the low season.
May is the start of the summer in Dubai with a temperature that varies between 25°C and 38°C. The water temperature goes to 23°C to 36°C. Even if the prices are not as attractive as during the low season you can manage to find some deals. Moreover, you will don't see as much crowed places as in the peak tourist months.
Even if in autumn temperatures begin to cool down, in September you will still feel the heat. However, you can totally enjoy the beach in the late afternoon. October temperatures stick around 29°C and people of Dubai start to do more things outside during the day.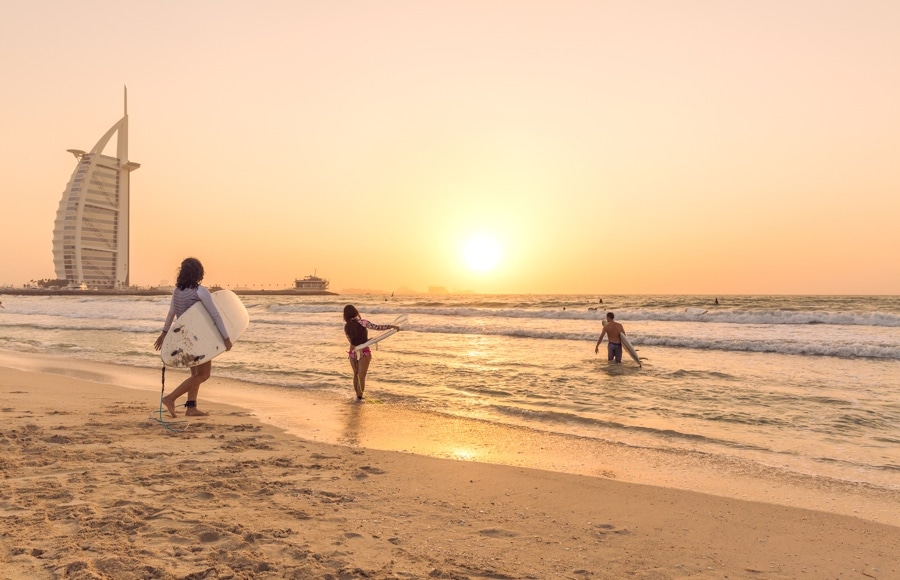 Low season
The climate in the low season in Dubai is very hot and humid. It is not very pleasant to visit the city and the UAE at this time. That's why we don't recommend you to book your trip from June to August / September even if you see a lot of interesting deals for your flight or hotel.
The low season corresponds to the summertime in the United Arab Emirates. Even in June, the temperatures are high as well as the humidity level. The worst months to come to Dubai are July and August. During these months temperatures hit regularly up to 40°C.
If you still want to visit the city during these months, the best things to do are to go to the mall or attractions that use the air-conditioner. If you are courageous to go to the beach we recommend you to go there early in the morning.
You should know that some attractions are closed during the low season because of the temperatures. It is the case for the Dubai Safari for example.
Events calendar
If you want to plan your vacation in Dubai for 2020, take note that the city will host the Expo 2020 from October 20, 2019, to April 10, 2021. Learn more about the events which take place in Dubai throughout the year. Discover the best months to travel to the city of the future and take note of the events you want to attend during your trip.
Events in January in Dubai
New Year's day
In the United Arab Emirates, January 1st is a national holiday. You should know that the museums will be close. However, shops and restaurants will be open. We recommend you to spend the day at the beach or go eat a special New Year's Day brunch.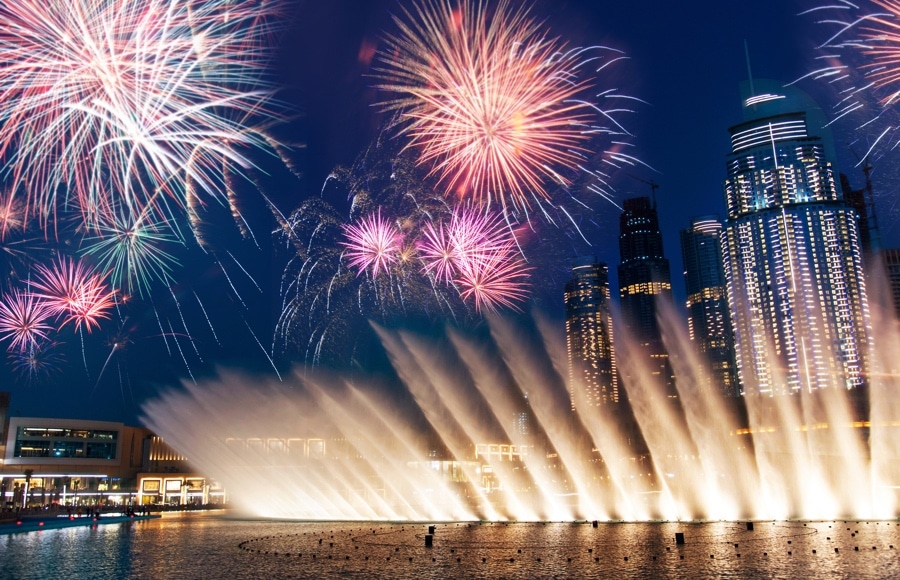 Dubai Marathon
The Dubai Marathon is held in January every year. It attracted 1 824 participants in 2019.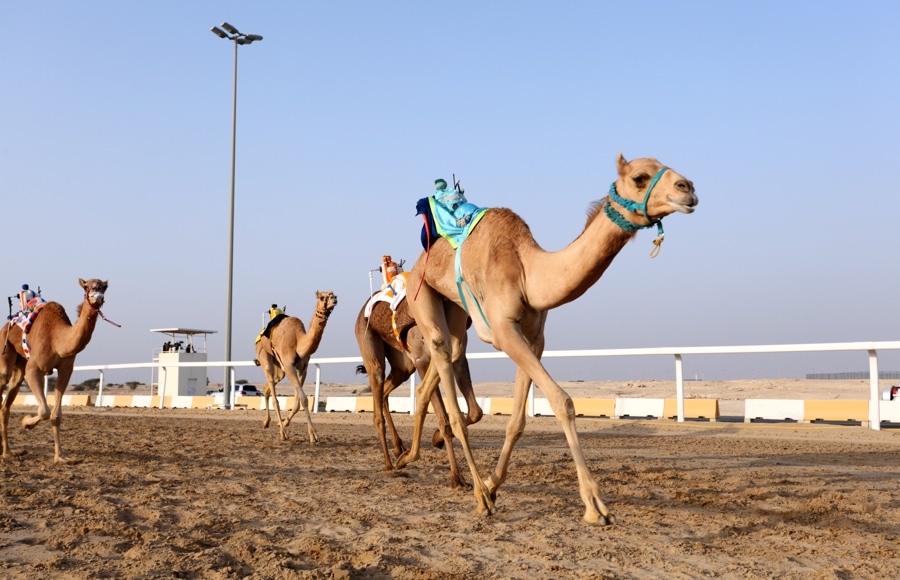 Events in February in Dubai
Dubai Shopping Festival
The Dubai Shopping Festival date: December 26 - February 2
This event is very popular for shopper lovers and attracts a lot of people across the globe. It is a month with a lot of events and discounts. Most of shops and malls offer discounts but also some prizes. Apart from the discount and prizes, there are concerts, fireworks shows, and another entertaining events.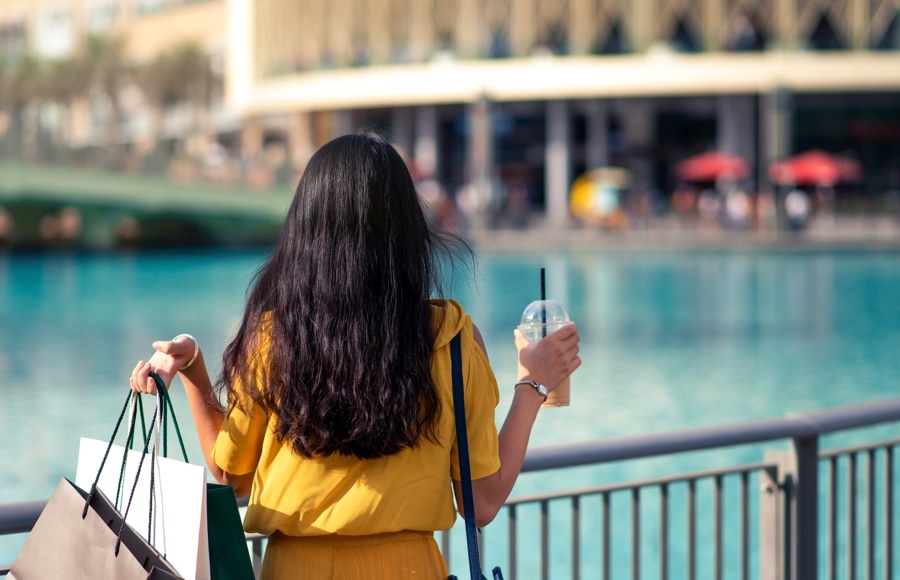 Dubai Food Festival
Dubai Food Festival date: February 21 - March 9
During this event, fine-dining hotspots in Dubai offers menus for very affordable prices. Moreover, we recommend you to go to the Beach Canteen where you can choose your food from a lot of different food truck in front of the sea.
Chinese New Year
Chinese New Year date: February 3 - February 13
On February 16, the Palazzo Versace organizes a Festive Market to honor the traditional Chinese Lantern Festival. Hakkasan and Saffron at Atlantis The Palm offers special Chinese New Year menus with traditional performances.
RedFestDXB
RedFestDXB date: 14 February - 15 February
It is the most acclaimed music festival in Dubai. A lot of artists have come like Demi Lovato, Sean Paul, Mike Posner, The Script, G-Eazy, Bastille, Rita Ora, Kesha, Fifth Harmony, Marshmello, The Chainsmokers, and Steve Aoki.
Emirates Airline Dubai Jazz Festival
Emirates Airline Dubai Jazz Festival date: 20 February - 22 February
The Jazz Festival occurs every year in Dubai in February. We can see each year legendary musicians, award-winning artists as well as contemporary groups.
GPP Photo Week
GPP Photo Week date: 4 February - 9 February
During this event, you will see world-class exhibitions around Alserkal Avenue.
Dubai Polo Gold Cup Series
Dubai Polo Gold Cup Series date: February 8 - March 8
In this worldwide event, you will see nine of the world's best polo teams compete in front of the attendance of royalty and celebrities.
Valentine's Day
Valentine's Day date: February 14
Most of the restaurants in Dubai will propose special menus and drinks for this occasion. We recommend you to do romantic activities like a hot-air balloon ride or helicopter tours.
Dubai Duty-Free Tennis Championships
Dubai Duty-Free Tennis Championships date: February 17 - March 2
The Duty-Free Tennis Championships is the first stop on the ATP World Tour. Roger Federer for men and Justine Henin for women holds the record for most titles in this competition.
Events in March in Dubai
Emirates Airline Festival of Literature
Emirates Airline Festival of Literature date: March 1st - March 9
This international event feature offers workshops, masterclasses, discussions and poetry reading. The Emirates Airline Festival of Literature is located in the Dubai International Writers' Centre. More than 44 000 visitors are attending this festival each year.
Taste of Dubai
Taste of Dubai date: March 7 - March 9
This event who showcases the capital's best restaurants and chefs will be located at the Dubai Media City Amphitheatre. You can taste incredible dishes, do masterclasses and shop local and international food and drink. Taste of Dubai expects 25 000 visitors.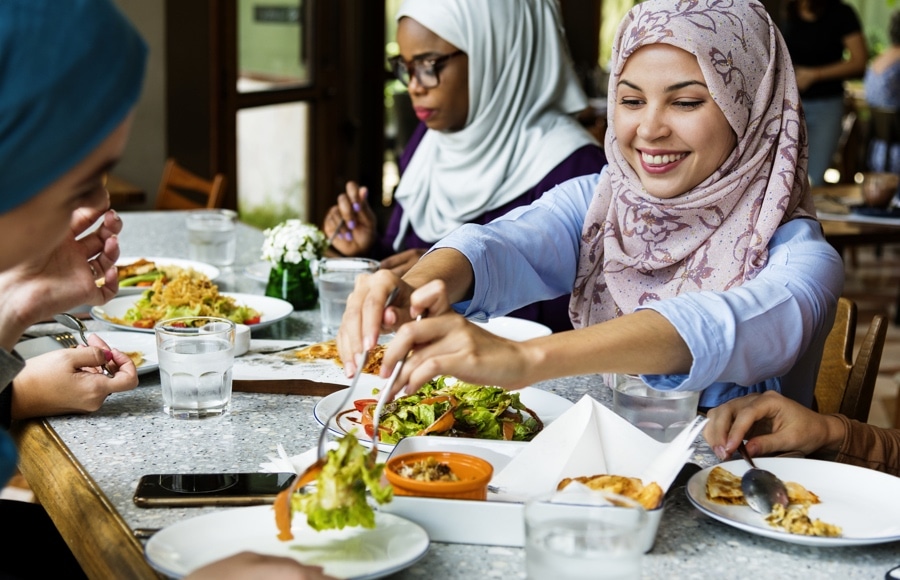 Sikka Art Fair
Sikka Art Fair date: March 16 - March 24
This event will take place in Al Fahidi Historical Neighborhood. In 2019, regional artists were asked to explore their art on the theme "An Open window to Art and Tolerance".
Dubai International Boat Show
Dubai International Boat Show date: March 10 - March 14
The Dubai International Boat Show is the biggest event of this type in this region. You will see amazing super yachts as well as high tech gadgets.
Dubai World Cup
Dubai World Cup date: In late March
The Dubai World Cup is the world's richest horse race. This event is located at the Meydan Racecourse and marks the finale of the Dubai International Racing Carnival.
Events in April in Dubai
World Art Dubai
World Art Dubai date: April 3 - April 2019 ( April 8 - April 11 2020)
The World Art Dubai is located at this Dubai World Trade Center. You will found more than 3 000 pieces of art from renowned galleries as well as solo artists from all over the world.
Al-Marmoom Heritage Festival
Al-Marmoom Heritage Festival date: April 6 - April 18
This event is located at the Dubai Camel Racing Club. You will be able to see Camel Racing which is one of the most popular activities in the UAE. You will fully emerge in the Arabian traditions.
Middle East Film & Comic Con
Middle East Film & Comic Con date: April 11 - April 13
At the Middle East Film & Comic Con, you will be able to get your hand on merchandise only available at MEFCC. You can participate in the Gaming Cosplay contest and meet some artists and TV stars. If you love video games you should definitely see the Game Con eSports Arena.
Al Gaffal Dhow Race
Al Gaffal Dhow Race date: April 13
This race is only composed by Emirati. The Al Gaffal Dhow Race is established in honor of Emirati pearl trade families who played a huge role in the development of the country. The race starts at Sir Bu Nair Island and finishes at the Burj Al Arab hotel. Al Gaffal means "the return" in Arabic.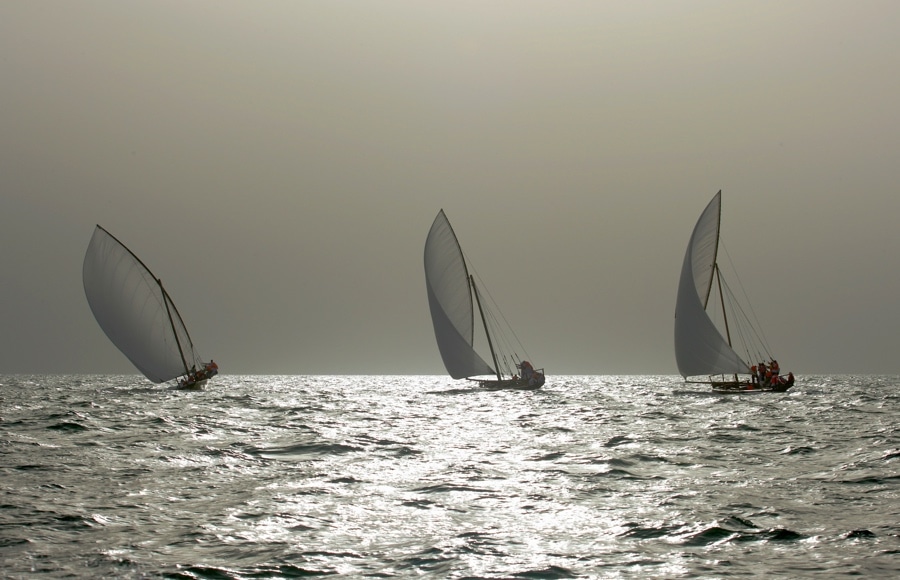 Events in May in Dubai
Nad Al Sheba Sports Tournament
Nad Al Sheba Sports Tournament date: May 4 - May 17
This event is located at NAS Sports Complex. The Nad Al Sheba Sports Tournament takes place during Ramadan and hosts a lot of different sports.
Dubai Sports World
Dubai Sports World date: May 17 - September 8
The Dubai Sports World takes place at the Dubai World Trade Centre during the summer months. You can do a lot of sport like rugby, table tennis basketballs, badminton, gym...
Events in June - August in Dubai
Dubai Desert Road Run
Dubai Desert Road Run date: June 7
The course is held several times a year. Runners of all abilities are participating. All finishers are rewarding with a medal.
Modhesh world
Modhesh world date: June 21 - August 17
This event is located at the Dubai World Trade Centre. Modhesh World is an indoor family "edutainment" with free entrance. You will find attractions, games, shows, workshops, and contests.
Dubai Summer Surprises
Dubai Summer Surprises date: June 22 - August 4
Every year, the city of Dubai becomes very festive for 6 weeks. During the Dubai Summer Surprises, you will find great deals and discounts, performances by talented musicians and dancers, Ice Skating, Waterpark rides and other shows.
Events in September in Dubai
Saudi National Day
Saudi National Day date: September 23
The Saudi National Day is celebrated in Saudi Arabia as a national holiday. Duba will offer fireworks, concerts, cultural events and also special shows at the Dubai Fountains or at the Dubai City Mall.
Events in October in Dubai
Dubai Fitness Challenge
Dubai Fitness Challenge date: October - November
Dubai Fitness challenge is a citywide movement to get moving. The aim is to do 30 minutes of exercise every day for 30 days. You will find thousands of events, classes, and free activities.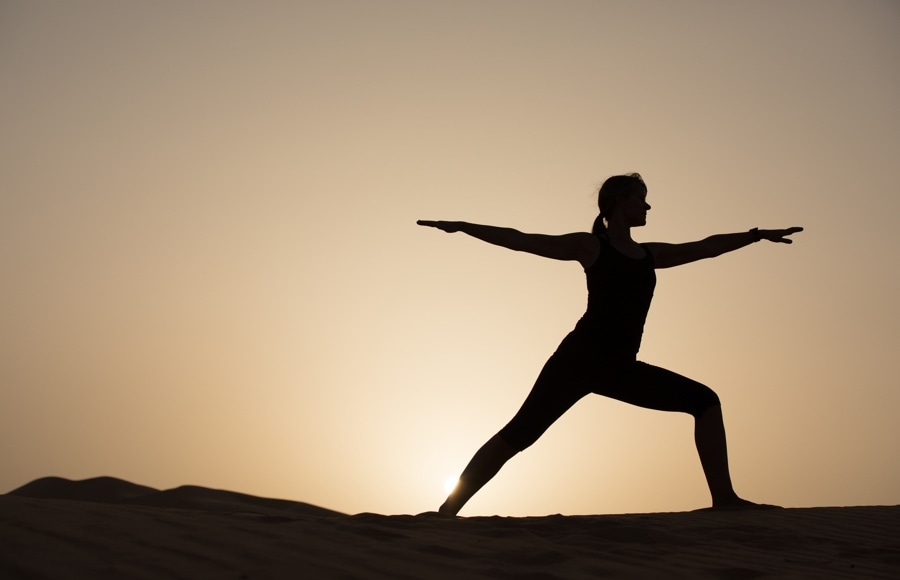 Gitex Shopper
Gitex Shopper date: October 2 - October 6
This event is located at the Dubai World Trade Center. You will find great deals and offers from electronics brands. You will also discover new gadgets et maybe win prizes.
Events in November in Dubai
Dubai Design Week
Dubai Design Week date: November 11 - November 16
The Dubai Design Week is held every year at venues across the city. You will find over 250 free-to-attend exhibitions, talks, and workshops. The event attracts 75 000 visitors and it is considered the largest creative Festival in the Middle East.
Dubai Global Village
Dubai Global Village date: October - April
Global Village is located on Sheikh Mohammed Bin Zayed Road. This tourism park combines the world 90 countries cultures to offers entertainment to family. This event attracts over 5 million visitors.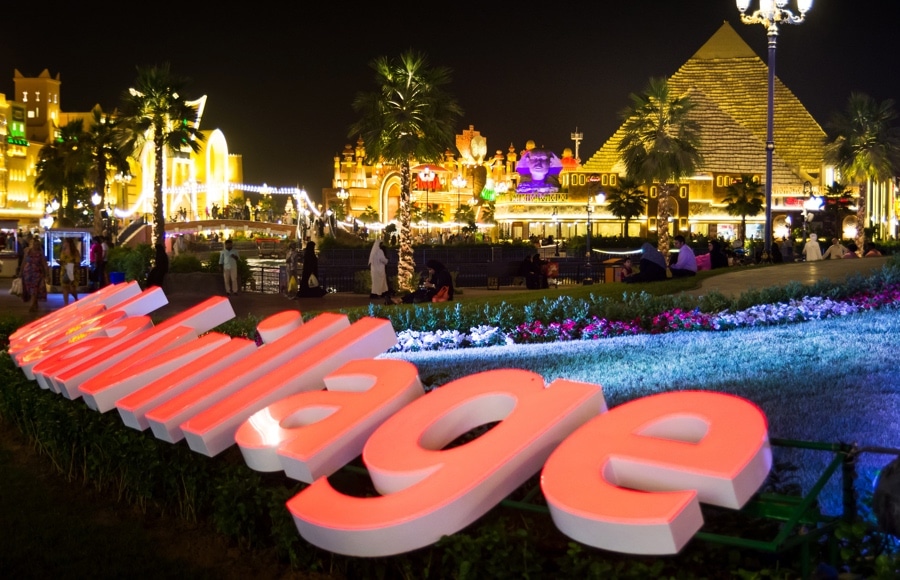 Events in December in Dubai
UAE National Day
UAE National Day date: December 2
Emirati celebrates on December 2 the United Arab Emirates union. Indeed, the UAE is composed of seven emirates. On this day people dress and decorate their home with the UAE colors. You will be able to see fireworks, car rallies and also dance shows.
Sole DXB Dubai
Sole DXB Dubai date: December 5 - December 7
The Sole DXB is a music, art and lifestyle festival of the street culture.
Ramadan date in Dubai
Ramadan date in 2019: May 6 - June 4
Ramadan date in 2020: April 24 - May 23
Ramadan date in 2021: April 13 - May 12
Ramadan date in 2022: April 3 - May 1
For an optimal experience, we recommend you to check the Ramadan date before booking your flight or hotel because the life in Dubai changes a lot during this time. Even if you are not Muslim you have to respect the religious restriction in public.
Some rules that you should respect:
Refrain yourself to eat or drink in public spaces during the daytime
Smoking in public spaces during the daytime
Wear clothes that cover shoulders and knees